Securing a personal loan can be a daunting process if you've never been through it before. The majority of personal loans are unsecured, meaning there is no collateral attached to them. If you think this is the right funding option for your needs, here's what you need to do.
Check Your Credit Score
Before you can start evaluating your loan options, you need to find out your credit score. Not only will your credit score determine which lenders will be willing to lend to you, but you will want to check your credit report to ensure that it's accurate; errors on credit reports are more common than you might realize.
Obtaining unsecured personal loans with bad credit can be tricky, but some providers out there specialize in providing funding to customers with low credit scores. You will find plenty of providers for unsecured personal loans online; Google is usually the best place to begin your search.
Compare the Available Rates
Once you have an exact figure for your credit score, you can then compare the estimated rates that loan providers will offer you using online calculators. As a general rule of thumb, a score of 720 and higher will entitle you to the best rates available, while a score of 629 or fewer puts you in the 'bad credit' category.
Apply for Pre-Qualification
Pre-qualifying for a loan enables you to see exactly what terms lenders will offer you without having to commit to borrowing from them. As part of the pre-qualification assessment, the lender will perform a soft credit check. This check won't show on your credit score, so you have nothing to lose from it.
A soft-credit check will still require some personal and financial information to complete. For example, the lender will want to know your social security number, your existing debt obligations, current income status, and some basic information about your employer.
Even with an excellent credit score, you can still fail a pre-qualification test if your circumstances suggest you will struggle to keep up with repayments. Self-employed borrowers might find it harder to demonstrate a stable income than those who can present payslips and other information from their employer.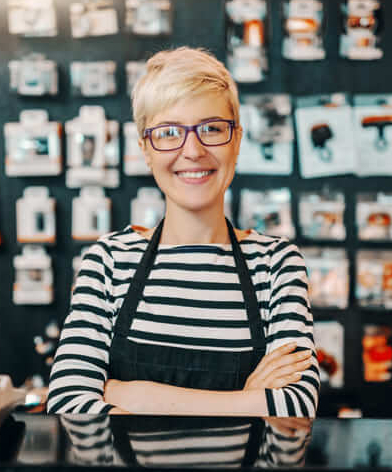 Shop Around for Options
You should never automatically jump on the first loan offered to you; it is always worth evaluating all your options before you commit to any provider. You can use your pre-qualification lenders as a benchmark against which to compare the terms offered to you.
In terms of big financial institutions such as banks, few of them will offer you an unsecured personal loan. Some community banks might be willing to take a chance on you, and there are a handful of nationwide banks that offer unsecured personal loans in some cases. However, you will usually have more luck with credit unions.
Make Sure to Check the Fine Print
After you have drawn up a shortlist of potential lenders, be sure to read the fine print of their terms and conditions before signing anything. If you have a good credit score, you might be better off applying for a credit card than taking out an unsecured loan. Similarly, some people will prefer a secured loan over an unsecured loan; secured loans can be significantly cheaper than the unsecured alternative.
Once you have found a lender and loan package that looks right for you, you will need to get the necessary documentation together. This includes proof of your identity, address, and current income.
Taking out any loan is a major financial decision; you should not rush into it without considering all of the ramifications. Make sure you know what you are getting into.