A Merchant Cash Advance, or MCA for short, isn't a loan. Instead, it's an agreement where you partner with an MCA company and they give you a lump sum of cash in exchange for a set percentage (10%, for example) of your daily sales.
Then, you pay that percentage of your future sales until the lump sum and any additional fees or costs are repaid. Wondering why this arrangement may be beneficial? In this blog, we'll take a look at the benefits of MCAs for small businesses that need working capital funding.
1: You Can Get Cash Right Away
With an MCA, you can typically get your cash within just a few days of your application, so you can get access to emergency cash when you need it the most. Some MCA lenders can supply funding in as little as 24 hours. In contrast, traditional bank loans can take weeks or more to process and to transfer your funds, which can make it hard to get the emergency cash you need in a pinch.
2: Your Credit Score Doesn't Need to be Stellar
Depending on the MCA lender, you may not even need to provide your credit score on your application. This is because your funds are secured by your future receivables, and your credit score is less important when the MCA provider is determining whether or not you qualify for an advance.
3: The Payment Amount Is Not Fixed Each Month
MCAs provide more flexibility when it comes to repayment. You'll simply pay a set percentage, such as 10% to 20%, of your daily credit card sales. Your provider will help you set things up so that this money is taken out automatically.
The benefit of this is that your repayments are flexible. When sales are slower, you won't need to pay as much to your MCA provider, and when you're making a lot of sales, you'll pay more toward your balance.
4: You Can Use Your Cash However You Want 
There are absolutely no restrictions or limitations on how you can use MCA funds. In contrast, some types of small business loans have restrictions on how they can be used. For example, 504 loans from the Small Business Administration (SBA) cannot be spent to purchase inventory.
With your MCA, you can spend your money on anything you need – from more inventory, to covering the cost of hiring new staff for the busy season, expanding to a new location, or any other such expense your business incurs.
5: You Don't Have to Put Up Assets for a Merchant Cash Advance 
Some types of small business loans require you to put up collateral in the form of business assets, or even a "personal guarantee," which means the lender can come after your personal assets (home, car, etc.) if you do not repay your loan. Understandably, this makes some small business owners nervous about taking out a loan.
MCAs do not require any additional collateral of any kind. As mentioned, they are secured by your future receivables – which functions as a kind of collateral. As long as your business is open and making sales, you'll keep repaying your advance.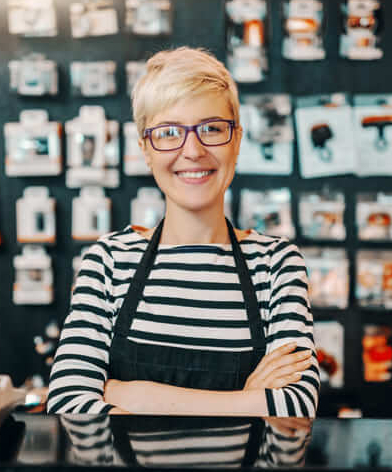 Interested in an MCA? Contact Progressive Business Capital Right Away
At Progressive Business Capital, we can help you find the MCA or business loans you need to get the working capital required to maintain and improve your business. Don't wait! If you'd like to learn more and see if you qualify, just call us at (800) 508-4532, or apply online and get started today!