Are you a person with bad credit and need a loan for your business? There are many options available for you. More lenders are offering loans to businesses with no credit checks than ever before.
This is great news, especially for small businesses. It means that even if your credit score is not perfect, you can still obtain the financing you need. But why would a business owner need a loan without a credit check?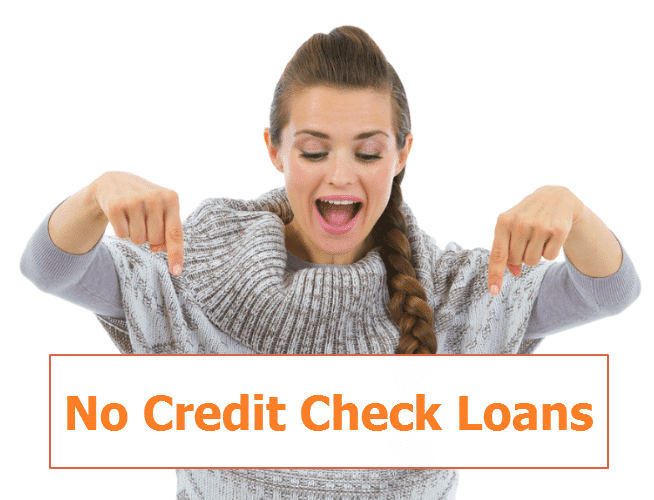 Why Would a Business Owner Need a Business Loan with No Credit Check?
A few reasons a business owner may need a loan without credit checks are listed below.
For those times when they need extra cash: While every business experiences ups and downs, sometimes the troughs can prove to be very deep and lasting. These situations can lead to a need for additional cash to keep a business afloat until things improve.
Finance a sudden opportunity: There are times when opportunities present themselves that are too good to miss. However, they may require some additional financing. To take advantage of these opportunities, a business owner may need to borrow money.
To buy out a partner: A business owner might need to borrow money to buy out their partner. They can keep full control of the business.
Consolidating debt: A business owner might consolidate multiple high-interest debts into one low-interest loan. This will save them money over the long term and allow them to get out of debt faster.
To increase cash flow: Businesses sometimes have trouble making ends meet due to insufficient cash. To improve cash flow and pay employees and bills, business owners might consider a loan.
Finance a product or service: A loan may be required to finance the creation and marketing of a product or service.
To expand their business: A business that is performing well might be able to borrow money to finance expansion. This will help them grow their business and increase their profits.
To purchase new equipment: A loan may be available to help finance the purchase of new equipment if a company needs new equipment. They can then get the equipment they require without having to drain their cash reserves.
A loan may be required to finance the construction, lease, and other costs of opening a new business location.
For temporary funding while they wait for funds from another source. Sometimes, businesses require extra cash but are not eligible for traditional bank loans. They might be able to take out a loan for business with no credit check, so they can keep their hands busy until they get funding from another source.
A business owner may need a loan for business purposes without a credit check for many reasons. These are only a few of the most common reasons. A business loan without credit checks is an option for business owners who need extra cash. This could be the answer you have been searching for.
What are the best options for small business loans that don't require a credit check? Let's have a look.
[mpp id="4″]
The Best Business Loans with No Credit Checks
Many business owners might need funding to grow their businesses. Here's a list of the top loan options for small businesses.
SBA 7(a), Loans
The Small Business Administration (SBA) offers several loan programs including the 7(a). This program is for companies with poor credit and offers financing up to $5,000,000
Your business must be a for-profit business with a strong business history and meet the SBA size requirements. The loan will also require collateral.
Microloans
For businesses with poor credit, microloans can be a great option. These loans are typically smaller, usually, between $500 and $50,000, that can be used to pay for start-up costs, equipment purchases, or working capital.
Many microlenders provide loans for businesses with poor credit. Make sure you shop around to find the best rates and terms.
Equipment Financing
Equipment financing is a great option if you are looking for financing to buy equipment for your company. This loan is secured by the equipment and is, therefore, easier to get than other types of loans.
The equipment is used to secure the loan, so the interest rates are usually lower than those for unsecured loans.
Credit cards for businesses
A business credit card may be available even if you have poor credit. These cards are a great way for small purchases and unexpected expenses to be covered. These cards are revolving credit and can be used again and again depending on your needs.
Be sure to compare rates and terms as many business credit cards have high-interest rates.
Invoice Financing
You can use outstanding invoices as collateral to get a loan if your business has them. Invoice financing is a great way for your business to raise the funds you need to pay expenses or make payroll.
Your invoices must come from creditworthy customers. They must be paid within 90 days to be eligible for the loan. The interest rates on unsecured loans are usually lower because your invoices will be secured.
There are plenty of options for business loans with no credit check – so don't despair if your credit isn't perfect. At Progressive Business Capital you should be able to find a loan that meets your needs and helps you grow your business.
Find out more information about the various loan options referenced above that we offer. Please call us at (800) 508-4532 or via email at [email protected].