What Can I Expect?
If you need a small business loan to expand your business, hire more staff, or cover operating costs during your slow season, you may not be sure how much you can expect to pay in interest.
So in this article from Progressive Business Capital, we'll take a look at the average small business loan interest rates on the market today, and discuss what may impact your interest rate when applying for a loan. Read on to learn more.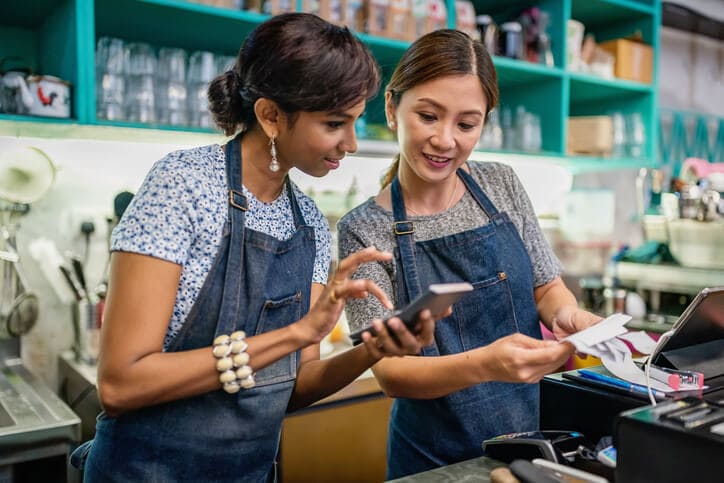 The Average Small Business Loan Is Between 4-6%
The typical loan interest rates for small business loans are between 4-6% for well-qualified borrowers. This can vary quite a bit, based on the specifics of your business.
If you have a thriving business, a good credit score, and a low debt to income (DTI) ratio, you can expect to qualify for loans that have a 4% or lower interest rate – even as low as 2.55% from some lenders.
However, if your credit is below average and your business is not as healthy, you may pay 6-7% or more in interest, since lenders may see your loan as a riskier investment.
What Affects My Interest Rate? Exploring Common Factors
Wondering how you can figure out what interest rate you'll get for a small business loan? Here are a few factors that may affect how much you'll pay in interest.
Credit score – A higher credit score is always better, and will result in better interest rates. Some banks may also have a minimum threshold for applying for a loan, such as a 680 FICO score.
Size of the loan – A bigger loan is inherently more risky for a lender, so they may charge a higher interest rate if you choose to apply for a high-value loan.
Collateral – The amount of required collateral you put up to get your loan can have an effect on the interest rate for your loan. In general, you'll be able to secure a lower rate if you provide a lot of collateral, but this can be risky if you can't repay the loan.
Type of lender – Traditional banks usually have the lowest interest rates, while online lenders usually have higher rates because they are willing to take on riskier loans.
Type of loan – SBA loan rates, for example, can be higher than rates for non-SBA loans. This depends on your lender, so make sure to discuss all of your small business loan options thoroughly to find the loan with the lowest rate.
Need Business Funding? Learn More About Your Options With Progressive Business Capital
At Progressive Business Capital, we offer online small business loans and merchant cash advances for small business owners in every industry. If you need funding, don't wait. Contact us to learn more about our loan options and rates, and apply right away for a small business loan.