Working capital lenders are a great option if you need money to cover purchasing inventory, opening a new location, repairing equipment, or for any other operational expenses your small business may incur. Wondering what you should know before applying for working capital from a lender like Progressive Business Capital? Find out now.
1. You'll Have a Lot of Different Financing Options
First, you should understand that there are a lot of different types of working capital options offered by lenders. These include:
● Small business term loans
● Bridge financing
● Equipment financing
● Inventory loans
● Invoice factoring
● Business lines of credit
● SBA loans
● Merchant cash advances
And that's to name just a few! It's a good idea to do some research on your own about each type of working capital loan, how they work, and their unique pros and cons.
2. You'll Have to Prepare Your Bank Statements & Accounting Statements
No matter what type of working capital loan you're trying to obtain, your lender or provider will need to look at the financial statements of your business. You'll need to provide information about cash flow, cash on-hand, business assets, and other such info, so make sure you're prepared and have these reports available in advance of your application.
3. You Should Check Your Business (And Personal) Credit Score
If you're getting any kind of traditional bank loan, your business and personal credit scores will likely be a large factor in determining whether or not you're approved for a working capital loan. This will also determine the interest rate you'll pay, so do some research to see what kind of interest rates you can expect based on your personal and business credit score ratings.
4. You'll Need to Disclose Other Outstanding Debt
Disclosure of any other outstanding debt including loans, business credit card balances, and other such debts and liabilities is typically part of the working capital application process.
The total amount of your other debts may affect how much you can borrow, and if you have too
many other loans and liabilities, your loan application may be rejected. Lenders are often wary of businesses that stack too many loans together, as this can cause serious cash flow and business viability issues.
Keep this in mind, and make sure that you go through your business finances to ensure that you can repay this loan, as well as all of your other debts and liabilities.
5. You Should Know How You'll Use Your Working Capital
Working capital should always serve a specific purpose, hence the term "working" capital. You shouldn't just borrow money for your company because you want to – but to ensure that you can meet some kind of specific business goal.
For example, borrowing working capital to open a second location for a retail store is a great choice. On the other hand, borrowing money for more frivolous expenses – such as funding a huge office Christmas party – is not a good idea. Always make sure you have a clear vision of how you'll use the funds, and how they will benefit your company and help it grow.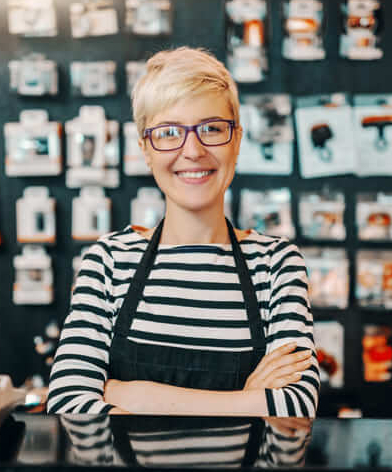 Need Working Capital? Contact Progressive Business Capital Today!
Progressive Business Capital is a great option for anyone looking to get working capital for their business. We offer assistance with personal business loans as well as merchant cash advances, so we're always here to help you get the money you need to keep your business growing. Contact us online or give us a call at (800) 508-4532 to speak to one of our team members and get started right away