What You Need To Know
If you run a small business and you need cash to help you get through a slow season, hire new workers, or open a new location, you may be wondering what your best option is for business funding.
If you need cash fast, a merchant cash advance (MCA) may be a great choice. Learn everything you need to know about this loan alternative below, and see if an MCA is right for you.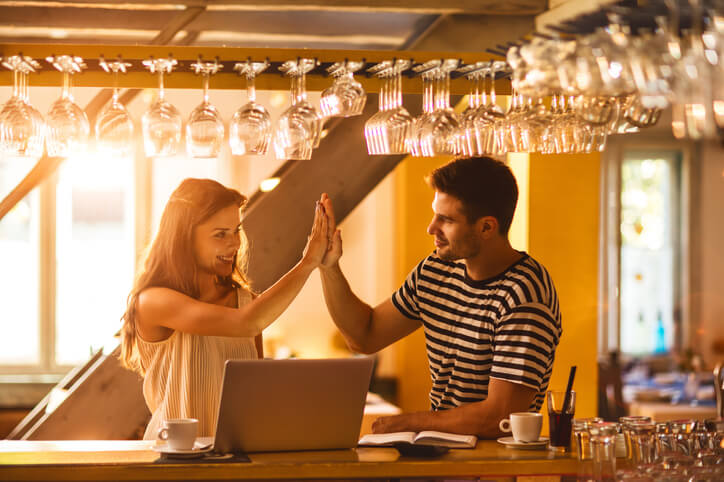 What Is A Merchant Cash Advance (MCA)?
A merchant cash advance, or an MCA for short, is an alternative to traditional business loans. It's not actually a loan at all. It's a purchase of your future sales. How it works is simple.
First, you contact a merchant cash advance provider like Progressive Business Capital and complete a very short and simple application. Then, you submit your application with 4 months of your most recent business bank account statements. Progressive Business Capital offers an online application that takes only a couple minutes to complete and includes an upload option for your business bank statements. The entire process can be completed in minutes.
Then, your application is reviewed and an offer is made. You accept the offer and complete the contract. The funds are deposited directly into your business bank account.
You'll repay the advance by sending a percentage of your credit card payments to the MCA provider each time you batch out until the advance is paid off. You'll also have the option to renew your advance and receive additional funding. Most MCA funders offer renewals when you current advance is 50 to 70% paid in.
What Are The Benefits Of A Merchant Cash Advance?
Wondering why you may want to get an MCA instead of a traditional small business loan? Here are a few benefits of choosing this method of business funding.
Minimal qualification requirements – You'll need to prove that your business is generating income, and that it has been in business for a given period of time, usually anywhere from 6 months to 2+ years. As long as your business is generating revenue and your cash flow (income to expenses ratio) is greater than negative 20%, you can usually qualify for an MCA. Unlike a loan from a traditional lender, there is no need for a credit check or a detailed review of your tax returns or other financial statements.
Flexible repayment – Unlike a traditional loan, your repayment is income-based – you pay by selling a certain percentage of your sales, rather than a fixed monthly payment. This means that if business slows down – like for a seasonal business – you will still be able to make your payments without issue.
Get working capital fast – An MCA can often be approved and funded in just 1-2 business days, while bank loans can take weeks or even months, depending on your credit profile and the financial state of your business. This means a merchant cash advance is a great option if you need to get cash fast.
Merchant Cash Advances Are A Great Option For Working Capital
If you need fast funding for your business and would prefer to avoid the long, complex process of applying for a bank loan, a merchant cash advance may be the best option to get the working capital you need. So explore your options and apply for an MCA. Contact us now, to get business funding right away.