Having a low credit score can cause numerous problems for individuals and businesses alike. But a low credit score doesn't have to be the end of the world. There are funding options available that are geared specifically towards businesses with bad credit.
Your Business Credit Score
Before you start investigating loan options for your business, you should first find out your business credit score. Businesses that have been in business for less than a year won't have a credit score; the rating agencies won't have the information they need to establish a score. Lenders will therefore look at your personal credit score to decide how well you manage debt. For businesses that have been in business for more than a year, lenders will consider both your business and personal credit score when evaluating you as a borrower.
You can find out both your business and personal credit score by applying to a credit rating agency for a copy of your report. You can obtain a copy of your business credit report for free.
Business loan providers will give more weight to your business credit score than your personal score. However, you should still pay attention to your personal credit score and work towards maximizing it.
Research Your Options
Just because you have a bad credit score, that doesn't mean you can't apply for a loan. All you need to do is look for a small business loan for bad credit. These loans are aimed specifically at small business owners with low credit scores.
Once you have an idea of the lenders and plan options available to you, you can begin honing in on the best option for your business.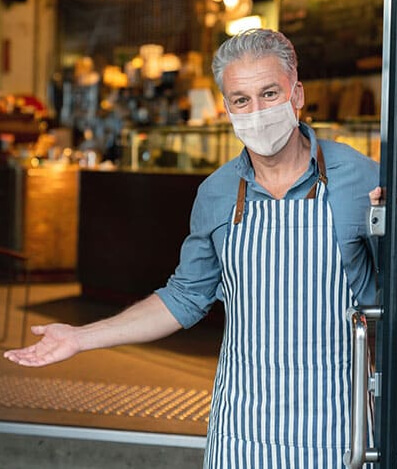 How to Apply for a Bad Credit Business Loan
Let's take a look at how to apply for a business loan with bad credit:
First of all, there are a couple of things you can do to improve your chances of being approved. For example, if you are able to put up some kind of collateral against the loan, any provider will look at you more favourably. Similarly, if you can find someone to co-sign on the loan, meaning they agree to cover your repayments if you are unable, this will make you a more attractive borrower to lenders.
Of course, if you are in a position to raise your credit score and address your bad credit status, the number of potential lenders for you to consider will increase accordingly.
Regardless of your credit score, there will be different types of funding available to you. Before you apply for any business loan, you need to be certain that it is suitable for your needs. For example, some business loans or merchant cash advances are designed to cover short-term expenses, like acquiring new equipment or temporarily covering payroll. If you need longer-term funding, you should seek out a more conventional small business loan.