As a small business owner, cash flow is a vitally important part of your business.  When cash flow is interrupted due to late invoice payments this can prevent your business from operating.  With no cash flow, you can not buy new inventory or pay your suppliers, employers, and other expenses incurred by operating a business.
There's nothing worse than sending out an invoice and then waiting…and waiting…and waiting for payment. If you're tired of being the one chasing down payments, it might be time to take a closer look at your invoicing process. No matter what business you're in, invoices are an essential part of your operations. An effective invoice can mean the difference between getting paid promptly and having to chase down payments.  To write an effective invoice you must first consider what type of information should be included on the invoice.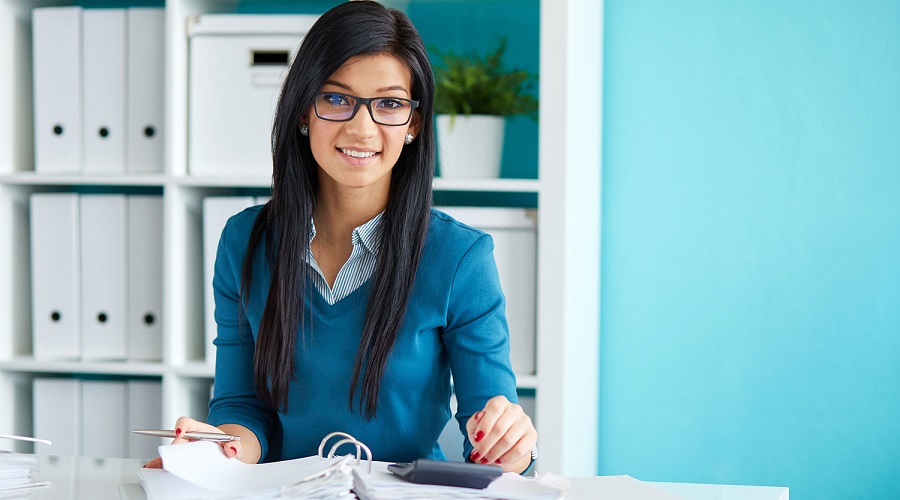 What Information Should Be Included in a Business Invoice?
As a business owner, you understand the importance of keeping accurate records and issuing invoices to your customers in a timely manner. But what information should be included on a business invoice?
At a minimum, your invoice should include the following:
Your business name and contact information
The date of the invoice
A unique invoice number
The customer's name and contact information
A description of the goods or services sold
The quantity of goods or services sold
The unit price of the goods or services sold
The total amount due (including any taxes or other fees)
The payment terms (e.g., "due upon receipt")
Including all this information on your invoices will help to ensure that they are clear and concise and that your customers can easily understand what they are being billed for.
If you use accounting software to issue invoices, you may have the option to include additional information, such as your company logo or a list of your most recent invoices. Including these extras can help to make your invoices more professional and visually appealing.
When it comes to issuing invoices, the most important thing is to make sure that they are accurate and contain all the necessary information. By taking the time to double-check your work, you can avoid any misunderstandings or confusion down the road. Now that you know the information to provide what strategies can be used to ensure faster payment of the invoice?
[mpp id="4″]
What Strategies Can be Used to Ensure Faster Invoice Payment
There are several strategies businesses can use to ensure faster invoice payment.
Use accurate invoicing software: This will help to ensure that invoices are correctly formatted and free of errors.
Send invoices promptly: Make sure to send invoices as soon as the goods or services have been delivered. The sooner an invoice is sent, the sooner it can be paid.
Include clear payment terms: Specify when the invoice is due and what methods of payment are accepted. This will avoid any confusion about when payment is expected.
Follow up on late payments: If an invoice is not paid on time, follow up with the customer in a polite but firm manner. This will help to avoid any payment delays in the future.
Offer discounts for early payment: Many businesses offer a discount for customers who pay their invoices early. This can be an incentive for customers to make prompt payments.
Use automated reminders: Automated reminders can be sent out before an invoice is due, or after it has become overdue. This can help to ensure that payments are made on time.
Accept electronic payments: Electronic payments are becoming increasingly popular and can often be made instantly. This can help to speed up the payment process.
issue partial refunds: If a customer is unable to pay the full amount of an invoice, consider issuing a partial refund. This can help to motivate the customer to make full payments in the future.
Use a collection agency: If all other efforts have failed, consider using a collection agency to recoup the outstanding funds.
Take legal action: As a last resort, legal action may be necessary to recover unpaid invoices. This should only be done after all other options have been exhausted.
These are just some of the strategies that businesses can use to ensure faster invoice payment. By using these tips, businesses can improve their cash flow and avoid any financial difficulties.
While there's no guarantee that you'll get paid immediately after sending an invoice, following these 10 strategies can help increase the chances of prompt payment. By taking steps to streamline your invoicing process and making it as easy as possible for your customers to pay, you can reduce the amount of time spent chasing down payments. And that means more time and energy to focus on running your business.
If you are still struggling with cash flow due to delayed or non-payment of invoices and need to get some additional funding until your business gets up to date on outstanding invoices then Progressive Business Capital has multiple options available such as small business loans, lines of credit, invoice factoring, merchant cash advances, and fixed-rate loans.
Please feel free to reach out to us immediately at (800) 508-4532 or via email at [email protected] to see if we can you with your cash flow concerns.