The effects of the Coronavirus are far-reaching and touch every industry. In this article we are going to expose the affectation of the merchant cash advances during COVID-19. The virus has wreaked havoc on the economy and employment, creating many difficulties for the merchant cash advance business. Challenges that will be faced include repayment, and difficulty creating new originations. These challenges and more await merchant cash advance companies as we head deeper into the pandemic.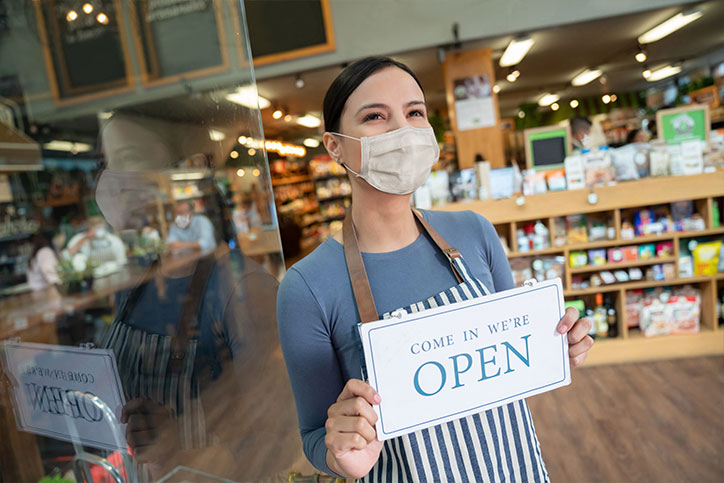 Challenges for Merchant Cash Advances During COVID-19
Repayment
The first hurdle that COVID-19 has created for the MCA industry involves the repayment of debts. The virus has caused many small businesses to close, which prevents them from being able to make payments. In situations where this occurs, debts become prioritized and addressed based on severity.
Because businesses that take advantage of merchant cash advances are often debited for their outstanding balance automatically, the repayment itself is not a critical issue. The main concern is businesses that cannot sustain and maintain additional debt, which may lead to settlements and bankruptcy. In this case, the MCA originator could end up getting less of a return than they planned in their original agreement.
New Originations
The most challenging situation that must be dealt with for MCA lenders is difficulty in creating new originations. Typically, a merchant cash advance is leveraged by businesses to fill in any financial gaps in day-to-day operations. However, with the economy grinding to a halt, this operation is substantially reduced.
This means that the businesses typically applying for an MCA no longer have the activity that necessitates an advance. This can create quite a challenge for providers of MCA's as business becomes stagnant on their end as well. On a bright note, this does leave the MCA industry in a situation where it is in their best interest to assist businesses with getting back to normal so they can as well.
Legal Risk
As the financial situation constricts around business owners, they will seek government-funded loans and stimulus packages. As these funds flow into the business, however, it is crucial that the MCA company not use this funding to determine payments from the businesses they service.
Because the MCA is designed to operate based on regular business activities and income, using these funding sources as a basis for payment determination could result in legal entanglements. With all of the struggles that are currently happening, regulators may have ample opportunity to claim that these remittance practices are unfair to business owners.
Loan Classification
Another significant consideration for Merchant cash Advances during the COVID-19 crisis is making sure they do not become classified as loans. If the MCA does not consider the situation and still demands repayment during emergencies, they risk becoming classified as a loan. This is why MCA's must understand that unforeseen circumstances affect the abilities of repayment and then adjust accordingly.
If the merchant cash advance becomes classified as a loan, then they face new difficulties. In many areas, there are specific licensing rules that must be met for distributing a loan. This is why MCA's must evaluate the situation and adjust payment schedules accordingly.
At Progressive Business Capital we are providing financial assistance during COVID-19 times. We guarantee the best possible rate for your loans and merchant cash advances. Contact us and let our Business Funding Experts help you choose the program that's right for you.