Need a small business loan? Have bad credit?
You may think that you're out of luck, but that's not necessarily the case. It's entirely possible to get a small business loan even with bad credit – here's how.
1. Check Your Credit Score (Personal And Business)
First, you should make sure you check your personal credit score. Even if you know you don't have good credit, it's a good idea to know your exact credit score. If you have a relatively well-established business, you may also have a business credit score, so you should check that too.
You can get a free annual personal credit report, and there are many services that let you check your business credit score for a low fee, so start here and make sure you know exactly what your scores are before you start applying.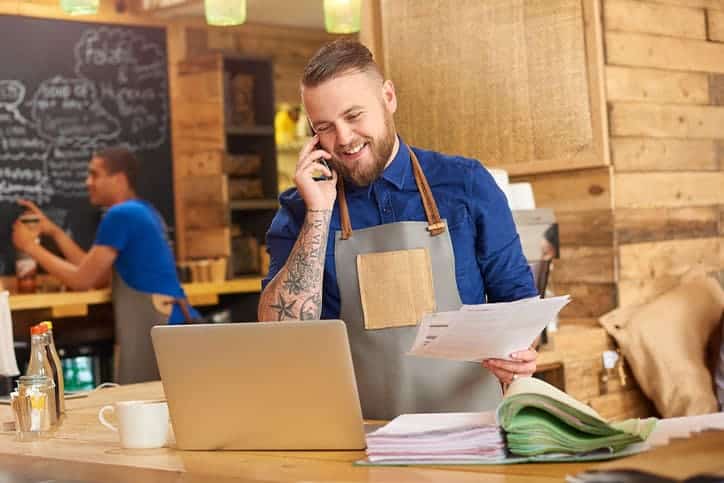 2. Inquire With A Few Different Lenders
Many traditional lenders will see a low credit score and will simply refuse to work with you. So make sure you contact a few different lenders in your area, including banks and credit unions. Online lenders may also be a good option, as they are typically more likely to work with business owners who have bad credit. ProBizCap.com specializes in SBA loans for merchants with bad credit, so that is a good place to start. They also offer business cash advances and qualifying for those programs is much easier.
3. Get Your Financial Paperwork In Order
In lieu of a good credit score, a lender will want to see your business's financials to make sure that your business is healthy and able to afford a loan or advance – and that you'll be able to repay it comfortably. So make sure you gather your documents like business bank account statements, profit & loss (P&L) statements, balance sheets, and income/cash flow statements.
4. Expect A Higher Interest Rate
Even if you do qualify for a loan, a lower credit score means you will be seen as a higher-risk borrower. That means you'll pay a higher interest rate (APR). This is true of both SBA loans and other types of small business loans. The rate you'll pay varies by lender, but usually starts at about 7 – 8%. Make sure to plan for this when building a budget for your business.
5. Accept Your Loan From A Lender
If you find a lender who is willing to work with you and offers reasonable terms, they'll walk you through accepting the offer, signing for your loan, and receiving your cash. Then, get to work expanding your small business – and start paying back the loan balance!
No Luck? Think About Alternatives To Traditional Small Business Loans
If you've had a lot of trouble getting an SBA loan and other types of small business loans, you may want to look into alternatives, such as a merchant cash advance (MCA).
With an MCA, the lender advances you cash based on your future sales and you repay it by giving them a percentage of your credit card batch deposits or by making a daily, automatic ACH payment (Monday through Friday). Because the advance is secured by your future sales, it's easy to qualify, even with bad credit.
Want more information? At Progressive Business Capital, we're here to help. We offer both MCAs and traditional loans, and we work with business owners of all types, even if you have bad credit. Contact us online or give us a call at (800) 508-4532 to get started.