Social media has empowered many small businesses to grow a loyal customer base and make a nice profit because of it. However, the social media landscape is constantly changing, and if you want to grow your business and drive even more revenue, there is one important thing you need to do:
Watch the trends.
But it can be difficult for small businesses with a lot on their plates to always watch out for the changes in the social media landscape. So to help you, check out this short guide on some of the most important small business social media trends to prepare for:
Being More Authentic
Social media is not just another tool to promote your products and services. More and more, consumers demand authenticity from the businesses and brands they choose. They want to know 'who you are, not just what you have to offer.
Small businesses should place a lot more effort in direct engagements with customers through social media by starting dialogues, answering their questions, and showing them the behind-the-scenes of the operations.
When exploring funding options which is most important to you?
Live Streaming
The pandemic has made live streams extremely popular, and it's highly unlikely for the trend to go away anytime soon. Social media live streaming is a quick way for small businesses to engage with audiences and offer them something different from their regular posting calendar.
Focus on Video
With the increasing popularity of TikTok and Instagram Stories and Reels, it's clear that more and more consumers want to consume content in the form of short videos.
Small businesses can leverage this trend as well, and grow an audience by creating short videos to promote products, present their uniqueness, or engage existing customers.
Growing Social Commerce
Consumers can now buy the products they want directly on social media. Facebook has integrated shops that have been around for a while, and Instagram has the option to tag products directly in posts and allow consumers to quickly shop for the things they want.
Small businesses can greatly benefit from this, especially when it comes to local audiences who will use these platforms for inspiration or even shop.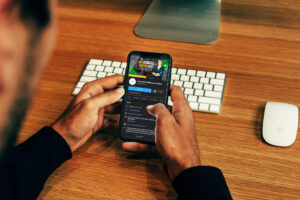 Standing for Something
Consumers also want to know what are the values of a business they shop from. Whether it's sustainability approaches, increasing inclusivity, or supporting a local movement, many people respond positively when they perceive a business is giving back something, not simply selling a product.
And social media is a great tool small businesses can use to make their values clear, especially since it empowers audiences to directly interact with you and your messages.
Final Thoughts
Small businesses often have a difficult time crafting such complex strategies due to a lack of human resources and financial capabilities. But the right business loan can help you gather the necessary funds to both crafts and implement better social media strategies that will allow your business to grow and bring in more revenue. Once you access such funds, you can make the right invest