If you need financing for your business, you may be overwhelmed by your options. In this guide from Progressive Business Capital, we'll discuss a few of the most common types of loans available to business owners. Let's get started.
What Are My Options For Business Loans?
There are dozens of different types of business loans, so we'll just discuss some of the most common ones here. Read on to see which type of financing may be right for you. 
Business line of credit or business credit card – Business lines of credit and credit cards work similarly, providing you with flexible financing, often up to $50,000 or more. The big difference is that business lines of credit can be withdrawn as cash without any major APR penalties.
Business term loan – Business term loans have been used since… well, since businesses first started! You can qualify for funding from $5,000 to $2,000,000 depending on your needs. Your loan will usually have a term of between 2 and 10 years.
Short term loan – Short term loans are usually taken out for between 1-12 months. They offer very fast financing, but often have higher interest rates.
Equipment financing – Equipment financing is specifically used to finance large purchases of equipment or machinery, like construction equipment or kitchen equipment for a restaurant. This is a type of secured loan, since the equipment can be repossessed if you don't pay.
Merchant cash advance – Merchant cash advances or MCAs for short aren't a type of loan at all. In this arrangement, an MCA lender provides you with a lump sum payment in exchange for a set percentage of your future receivables. This is a flexible option that can be acquired very quickly with terms that typically range from 3 to 12 months.
Startup loan – This type of loan is meant for startup companies, and usually have an APR of up to 17% depending on your credit. They are often available in amounts of between $5,000 and $750,000.
Business acquisition loan – If you're buying a business, a business acquisition loan is the best way to get the financing you need. However, the financing and qualification process is long and complex.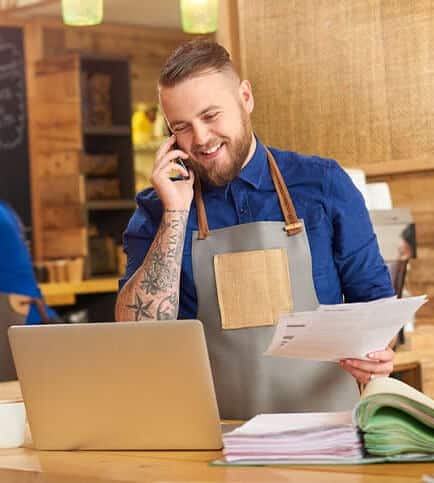 Work With Pros To Find The Right Loan For You!
With so many different types of loans available, it can be hard to understand which type is right for you. At Progressive Business Capital, we help merchants obtain MCAs and a variety of other loan options. Our business funding experts will guide you through the process step by step. Contact us online or give us a call at (800) 508-4532 to learn more and get started right away. We will help you find the financing that is best for you and your business.