Fintech is short for financial technology. It's a fast-growing industry that uses technology to improve financial products and services. Fintech companies are revolutionizing the way we manage finances, from mobile payments to investing apps.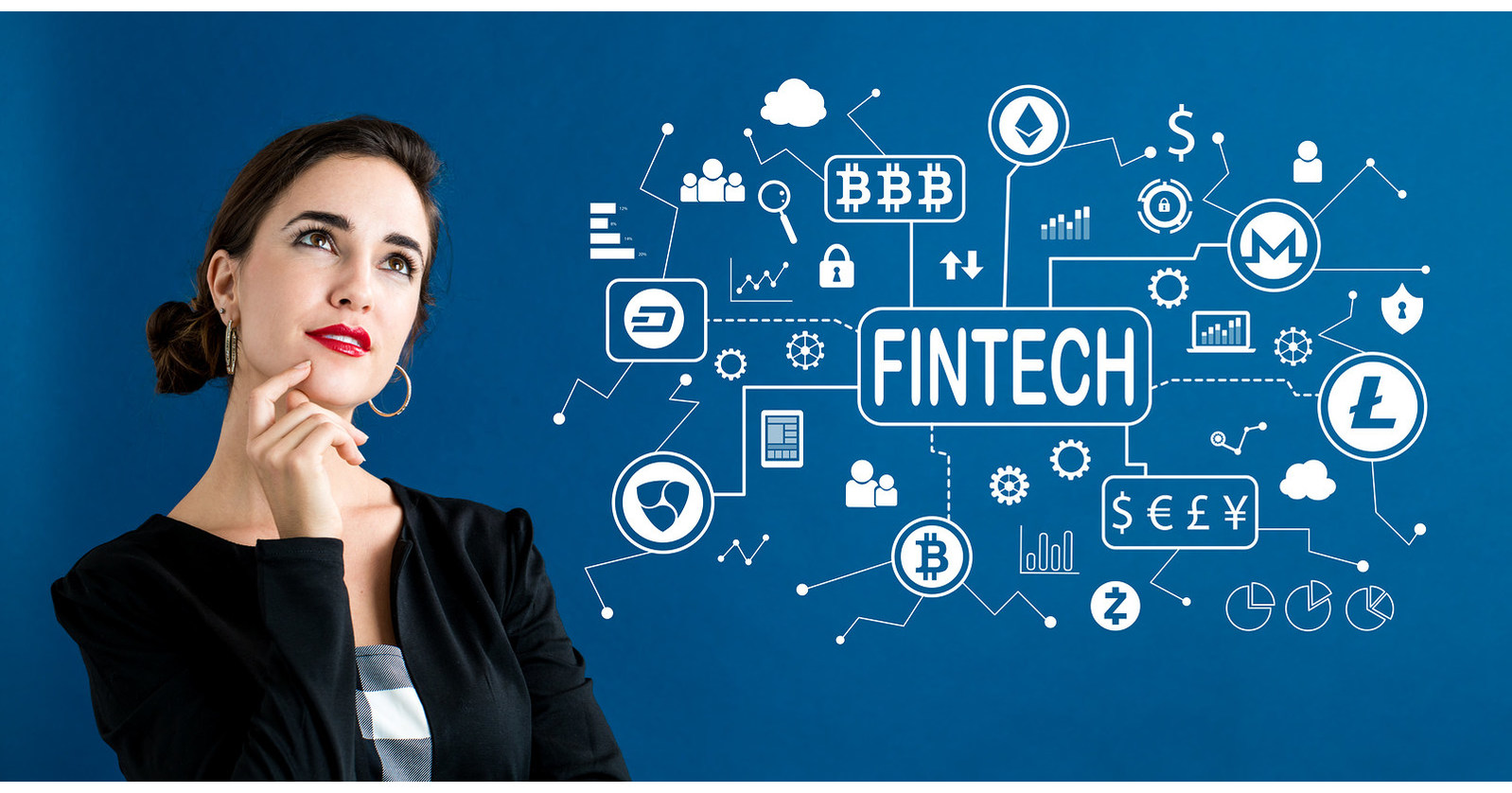 How can fintech benefit businesses? These are the three main ways that fintech can help businesses:
1. Fintech can save businesses time and money
Traditional financial products and services are often expensive and time-consuming. Fintech is a faster and more cost-effective method to manage your finances. Online invoicing and accounting software can automate repetitive tasks such as billing and bookkeeping. Businesses can now focus their time on other aspects of their business by using this tool.
2. Fintech can help companies access new markets
Fintech is a way for businesses to tap new markets and reach more clients. Online lending platforms, for example, connect small businesses to lenders around the globe. This allows businesses to access the capital they might not otherwise be able to get.
3. Fintech can be used to help companies manage risk
Traditional financial products and services are often complex and can pose risks. Fintech makes it easier and more transparent to manage your finances. Insurance startups use technology to create new products that are simpler to understand and easier to purchase. This allows businesses to reduce their risk exposure.
Fintech is revolutionizing the way we live, work, and play. Companies that embrace this change will be more successful in the new economy.
There are many moving parts when it comes to fintech. Fintech is about using technology to improve financial services.
Here's an overview of the way fintech works.
Fintech: How does it Work?
Fintech can be described as a broad term that encompasses a variety of financial technologies. Fintech companies make use of technology to create new products and services that make access to financial services easier for both consumers and businesses.
Fintech companies are always innovating and creating new ways to improve financial processes. Fintech companies have created new payment processing technology that makes it faster and easier for businesses and consumers to send and receive money. Other fintech companies have also created technology that makes it easier to invest in new businesses or borrow money.
Fintech companies use technology to solve many problems that the traditional financial system has had to deal with for years. Fintech makes it possible for people to have access to financial services and products previously unattainable. Fintech is also helping to improve the efficiency and transparency of the financial system.
You might be interested in the workings of fintech. Here's a quick overview of the most widely used fintech apps and how they are changing the way that we access financial services.
Payments:
Payments are one of the most important applications of fintech. Companies that are part of fintech have created new technologies that make it faster and easier for businesses and consumers to send and receive money.
Mobile payments, peer-to-peer payments, and blockchain-based payments are some of the most widely used payment processing technologies. Apple Pay and Google Pay are mobile payment platforms that allow users to purchase with their smartphones. Venmo and Cash App allow people to send money to one another without the need to go through banks or other financial institutions. Ripple, Stellar, and other blockchain-based payment platforms make it possible to instantly send money around the globe with very low fees.
Banking:
Fintech is changing how we bank. New technologies have been developed by fintech companies that make it easier to access banking services.
Mobile banking, digital banking, and Robo-advisors are some of the most widely used fintech apps in banking. Mobile banking apps such as Varo and Chime allow customers to access their bank accounts via their mobile phones. Online-only services are offered by digital banks such as Ally and BBVA Compass, which have no branches. Robo-advisors such as Betterment and Wealthfront employ algorithms to offer personalized investment advice.
Investing:
Fintech can also be used to invest. Companies that are part of fintech have created new technologies that make it easier to invest your money.
Online brokers, Robo-advisors, and crowdfunding platforms are some of the most widely used fintech applications for investing. Betterment and Wealthfront are two examples of robot advisors that use algorithms to offer personalized investment advice. Acorns and Robinhood are online brokers that offer commission-free trading. Crowdfunding platforms such as Indiegogo and Robinhood allow investors to invest in new products and businesses.
These are just some of the most common fintech applications. Fintech is always evolving and new technologies are constantly being created. Stay informed about the latest developments and news in fintech if you are interested in learning more.
When exploring funding options which is most important to you?
What Are Some of the Most Popular Fintech Apps?
Many fintech apps are created to make life easier for both consumers and businesses. These are just a few of the many examples.
Payment processing: Fintech companies offer new payment methods that make it faster and easier for businesses and consumers to send and receive money.
Digital wallets: A digital bank account is a fintech app that allows users to electronically store, manage, and spend money. Apple Pay, Google Pay, and PayPal are some of the most popular digital wallets.
Investment management: Fintech companies offer a range of investment management tools. These include Robo-advisors, which provide customized investment advice, and online platforms that permit users to trade stocks or other assets.
Personal finance: Financial technology companies offer a variety of personal finance apps, including budgeting tools and apps that can help you save on food or travel.
What are Fintech's Benefits?
Fintech can revolutionize the financial industry by making it more efficient, accessible, and convenient for both consumers and businesses. These are just some of the many benefits of fintech.
Fintech can save you time and money. Fintech apps can streamline and automate financial processes making it easier and faster to do your work. You won't have to search through your wallet for cash or credit cards if you use a digital wallet.
Fintech can make financial services easier: Fintech can help to break down financial barriers by making financial products more accessible to underserved communities. Mobile banking apps, for example, can be used to help rural residents who don't have traditional banking infrastructure.
Fintech can help with financial decisions. Fintech apps, such as Robo-advisors or budgeting tools can give you the guidance and information you need to make good financial decisions.
What Are the Risks of Fintech?
Fintech, like any other new technology, comes with its fair share of risk. Here are some of the risks that fintech can pose:
Cybersecurity: Fintech companies are prime targets for cyberattacks because they deal with sensitive financial information. Customer data could be compromised if a fintech company's website is hacked.
Data privacy: Fintech companies collect large amounts of customer data, which raises questions about data privacy. A fintech company that doesn't protect its customers' data could allow it to be sold or leased to third parties.
Regulatory: Fintech has a high regulatory environment. New regulations could hinder innovation. Fintech firms could be hindered by strict KYC (know your customer) requirements if they are required to register new customers.
Fintech: How can a business work with it?
In the past, fintech was only available to businesses that had to apply to a bank or other financial institution. This is no longer true. Businesses can now access fintech services directly through the use of new technologies.
When working with fintech, there are a few things you should keep in mind. First, you need to be clear about your business goals. What are your goals? What can fintech do to help you achieve these goals?
Once you've established your goals, it's time to start looking for fintech companies that can help you achieve them. There are many options available, so take your time to find the best fit for your business.
Once you have identified a few potential providers it is time to evaluate their offerings. What services do they offer? What are their fees for services? Is it easy to use their platform?
Once you have chosen a provider, it is important to build a working relationship with them. Communication and collaboration are essential. You must communicate clearly with them about your expectations and ensure that they are aware of your business goals.
Fintech can help you improve your business. However, it is important to do your research and choose the right provider. You can take your company to the next level with the right partner.
Fintech's Future:
Although the future of fintech remains uncertain, one thing is certain: it is here to stay. Companies that work in fintech are always developing and innovating new services and products to make our lives more efficient and easier. It doesn't matter if you are a fan of fintech or not, it is worth keeping an eye out for the future to see what's in store.
If you are looking into Fintech products and services for your business but may need assistance with funding these products and services Progressive Business Capital offers many types of business funding options.  We offer small business loans, merchant cash advances, invoice factoring, business lines of credit, or fixed-rate loans.  We can help you find the funding that is right for your business and budget.
Please contact us at (800) 508-4532 or via email at [email protected] to learn more.