The U.S. Small Business Administration offers some of the best small business loans and small business funding available. So if you wish to tap the best in business development going, then the SBA is the place to start.
Understand that the SBA does not, in itself, issue loans to start or expand a business. The SBA leaves that role up to the individual banks.
However, providing you meet all the SBA's loan criteria, the loan may be easier to secure because if, somehow you as the borrower default on the loan, the SBA will back the loan for between 85 percent for loans of $100,000 or less and up to 75 percent for loans going all the way up to $5 million dollars.
The main reason why SBA loans are so great is that the interest rates are generally around 2 per or even greater compared to typical non-SBA business loans. As a consequence, business funding in less costly if you go the SBA route.
Basic eligibility for SBA funding opportunities
The first and most vital criterion is that you operate your business as a profit-making organization. Your company, such as a Food Bank, may provide very beneficial services to the community, but the SBA was developed to help profit-making businesses.
Also, your business must be located in the US or its territories. There are no loans for starting or maintaining a business in Mexico, India, or China.
When exploring funding options which is most important to you?
Next, you as the owner of the business, have to have a reasonable equity in the business. While there is no official definition of what is reasonable, this is to stop people who invested $500 or so in a business from applying for and receiving SBA-backed loans in the millions of dollars.
The government wants to make sure that you have put as much of your own resources as possible to be eligible for a loan.
In addition, and related to the previous item, the government wants proof that you have explored every alternative financial source, including your personal resources, before applying for an SBA loan.
In addition, there are some businesses that are flat out not allowed by law. For example, a real estate firm cannot obtain an SBA loan to speculate on the price of the property.
Firms involved in speculative businesses such as wildcatting for oil, or buying commodities are excluded. Stamp collectors and buyer of rare coins are excluded.
Gambling activities are excluded, illegal activities such as marijuana farming or selling, multi-marketing pyramid schemes relying on getting more and more agents involved in selling to make a profit, and many other activities are excluded.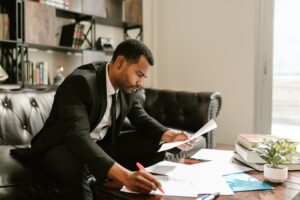 In addition, there are a number of special consideration situations such as business franchises seeking loans, recreational facilities and clubs, those wanting to purchase fishing vessels, or medical facilities, and those who are not citizens.
Generally, if a business owner is on parole, incarcerated, on probation, or are a party to a criminal trial, they are prohibited from applying for an SBA loan.
How long does it take to acquire an SBA Loan?
SBA loans, although tending to be low interest, do not tend to be quick business loans, and more If you need fast business loans, unsecured small business loans, a merchant cash advance, the money to acquire a financial restaurant, then you are better off acquiring a traditional loan for a banker.
The reason is that an SBA loan typically takes about 60 to up to 90 days to push through. SBA loans are not nearly as flexible as other business loan arrangements and require a lot of documentation.
Your best source for a non-SBA loan is with a bank you already have a relationship with. The bank knows you, knows your business, and may have even already provided you with smaller loans in the past.
However, one great option to a traditional banker in your hometown is to take online small business loans from an internet banker.
Thanks to the internet, there are national, rather than local funding sources where you can apply for a loan.
While working with such national business lenders may be less personal than working with your local banker, the advantages of many of the national business loan sources is that they have very deep pockets, and also have the business loan process down to a Tee.
They may have a dedicated team of experienced business loan experts, standing by, and if you have all your financials in order, it is very likely that you can obtain your business loan within 24 hours or less. Not only that, but they may have a variety of business loans such as those backed by inventory or periodic accounts receivables that offer more flexibility to your business.
The best business loans are loans that fully meet the needs of your business,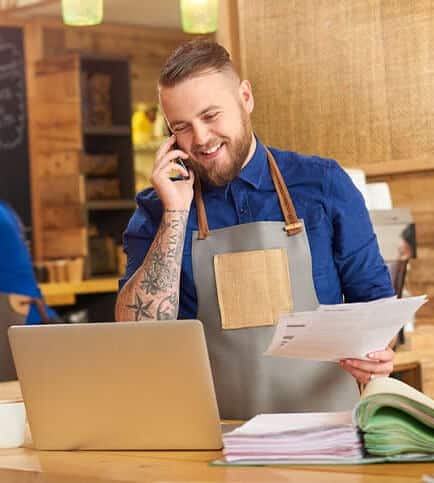 In scientific studies, researchers have found that 29 percent of companies fail because they ran out of capital. A 2019 study showed that just 48 percent of small businesses have their current financing needs met. This means that about half of companies do not currently have the capital resources they need.
The right business loans can help companies achieve their short-term and long-term financing goals. In general, you will need to show your time in business, credit score and revenue when you apply for a business loan. Once your loan is funded, you can use it to support your company's financing needs and long-term success.