Get The Capital You Need
Wondering if fast business loans can be beneficial for your company? Not sure what options you have for securing business funding? Learn more about your options in this guide from Progressive Business Capital.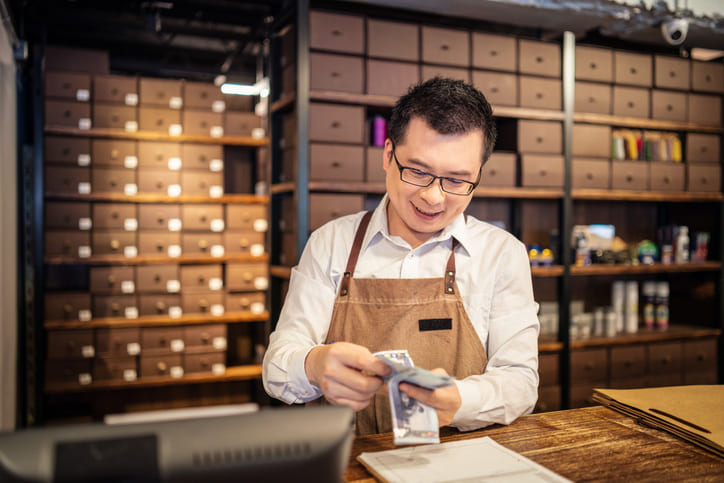 Why Would I Need A Small Business Loan For Fast Business Funding?
There are many reasons you may want a small business loan to help improve your business. A few common reasons why business owners take out fast business loans may include:
Purchasing or leasing new equipment
Opening a new location
Hiring additional staff
Paying vendors or purchasing supplies
Covering advertising and marketing costs
Making mortgage/lease payments
If you need cash for any of these purposes, a small business loan for fast business funding may be a good choice for you.
Types Of Loans For Business Financing
Wondering what your options are for fast business funding? Here are a few common types of small business loans.
Online small business loans – Online small business loans usually require reasonably good credit, but are faster and easier to qualify for than bank loans or SBA loans, making them a good option for business financing.
Merchant cash advance – This is not a loan at all. With a Merchant Cash Advance (MCA), you sell a percentage of your future sales (say, 10%) in exchange for a lump sum. Then, you repay the lump sum over time to the MCA provider via a credit card split percentage or daily ACH debit. Even with bad credit you can still qualify for a merchant cash advance, and it's a fast, flexible way to get access to business funds.
Invoice factoring – Invoice factoring is not a loan. Instead, it lets you sell your outstanding unpaid invoices for a percentage of their total value to a third-party company, who pays you immediately. Then, the invoice factoring company becomes responsible for collecting payment, and you get access to cash that you can use for your business expenses.
Bank loans & SBA loans – Bank loans and SBA loans through the SBA Express loan program can often be approved in as little as 36 hours, and you can get funding within 10 days. However, you will need good credit to qualify for these types of loans.
If you need fast business funding, any of the above financial products may be a good option for you. Make sure to consider the needs of your business, your credit score, and how much working capital you need before you apply for a loan!
Get Fast Business Funding From Progressive Business Capital
We offer both online small business loans and merchant cash advances at Progressive Business Capital. If you need fast funding for your business, our team is here to help. Contact us now to learn more about your options, and see which product may be right for your needs.