Wondering how you can apply for a loan or get a merchant cash advance (MCA) from Progressive Business Capital? It's easy and takes only a few simple steps. Here's what you need to know about the process.
Apply Online With Progressive Business Capital
To get started, all you have to do is fill out our express online application. This takes only a few minutes, so you can get started right away. Fill in some basic information about your business, yourself, and your business finances, and you'll be on your way to getting a small business loan.
Get A Consultation With A Business Funding Expert
When your initial application has been submitted, a Business Funding Expert will contact you to confirm your business income, discuss how long you've been in business, and collect other information that will be required before you can get a loan or MCA.
We may request documents and statements verifying your claims to ensure you are being transparent about your business income, current debts, and other information. This will determine your eligibility for a loan or MCA, as well as how much money your business may be able to receive.
Automatically Get Connected With Our Network Of Funding Partners
Once we have a full picture of your business and its finances, we'll submit your file to our vast network of funders to find a solution that's right for your business. Our Business Funding Experts will connect you with a lender who will offer great terms, flexible funding, and the best rates.
Sign For Your Loan Or Merchant Cash Agreement
Once you've been approved and accept an offer, you'll sign a loan contract or merchant cash agreement with the lender. Make sure to review the documentation fully to ensure you understand your responsibilities, and to make sure you're making a good financial decision for yourself and for your business.
Get Your Funds Right Away
In most cases, you will be able to get business funding within 48 hours of beginning your application at Progressive Business Capital. This ensures that you can get the working capital you need quickly, cover your costs, and keep growing your business.
Once your funds have been deposited, you'll simply start repaying the lender or MCA provider based upon the terms of your contract. It really is just that easy.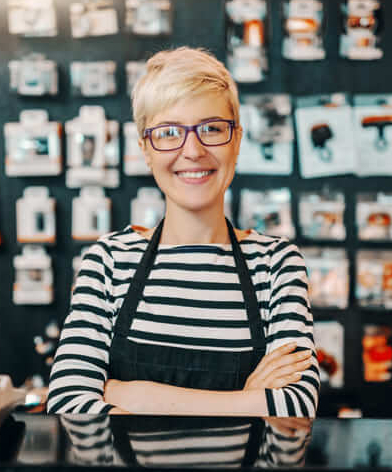 With Progressive Business Capital, you don't have to spend hours poring over loan agreements, calling lenders, or reading reviews of merchant cash advance companies. We work with you to learn more about your business needs, identify the right lenders, and connect you with the right loan provider or MCA provider.
That makes your life easy. Don't waste your time trying to find a loan on your own. Work with Progressive Business Capital to get the money you need right away and get back to running your business. Contact us online or call us at (800) 508-4532 if you have any other questions.