Articles of incorporation, also known as a corporate charter, are the governing documents of a corporation. They set out the corporation's purpose, powers, and responsibilities. The articles must be filed with the appropriate government agency before the corporation can legally exist.
There are three main types of corporations: non-profit, for-profit, and hybrid. Non-profit corporations are organized for charitable, educational, religious, or other public benefit purposes. For-profit corporations are organized to earn a profit for their shareholders. Hybrid corporations combine elements of both non-profit and for-profit structures.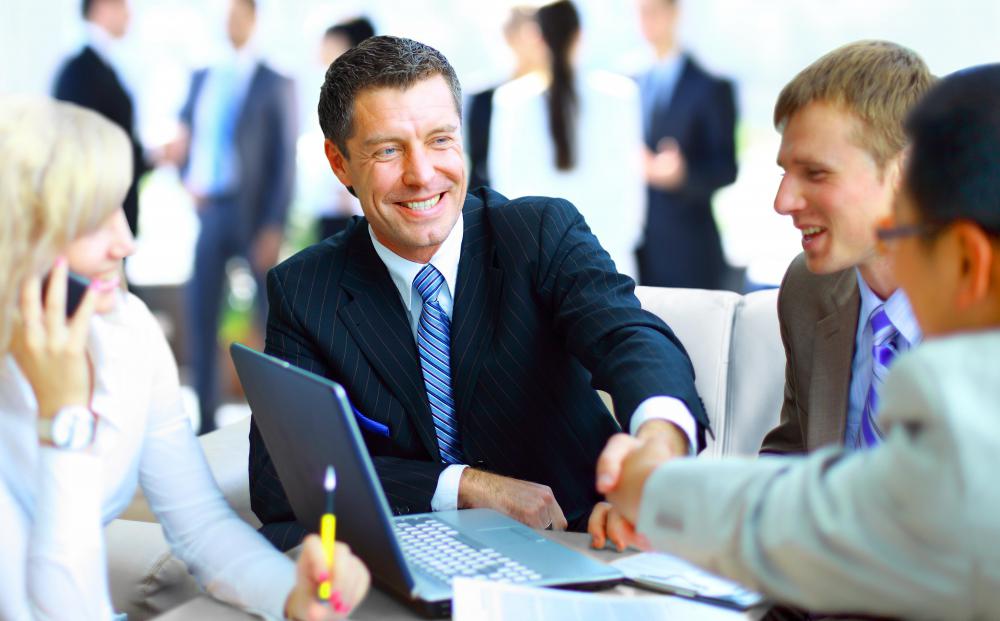 What Should Be Done Before Filing Your Articles of Incorporation
There is a lot that needs to be done before you file your Articles of Incorporation with the state in which you want to incorporate. By doing some basic preparation work upfront, you will save yourself time, money, and frustration down the line. Here are the steps that you should take when getting ready to file your articles:
Decide on the name of your company or corporation and make sure it is available for use. You can do this by searching online through the Secretary of State's website, as well as checking with other government agencies that may use similar names (such as county clerks). If more than one name is available, be prepared to make a choice based on what best describes your business.
Be ready to present a complete list of officers and directors who will be affiliated with the company. This information should include the names, addresses, and titles of each person listed on the Articles of Incorporation.
Understand which type of entity you are registering for – an S corporation or C corporation is different than a sole proprietorship or partnership. Each type of business structure has its own set of rules, regulations, and tax structures. By doing your homework upfront, you can ensure that you choose the one that works best for your needs moving forward.
Have all supporting documentation ready so that you can file everything in one sitting when it comes time to submit your completed Articles of Incorporation. Basic documentation includes a filing fee, your business name, and contact information for the company.
Be sure to follow through with any additional steps that may be required based on the state in which you are incorporating. Additional requirements can include a tax clearance certificate or a registered agent who will always represent the business. By doing your homework upfront, you can rest assured that everything runs smoothly when it comes time to incorporate your business.
The articles of incorporation must contain certain basic information.
What's Included in Your Articles of Incorporation?
There are several key components that must be included in your Articles of Incorporation for them to be valid. These include:
The name of the corporation.
This must be unique and distinguishable from any other business entity.  Choosing a corporation name may seem daunting but don't have to be if you follow the below tips.
Keep it simple. The best names are short, sweet, and easy to remember.
Use keywords that describe your business or products. For example, if you sell electronics, you could use a word like "tech" or "electronics" in your corporation's name. This will make it easier for customers to find you when they search for specific products or services.
Always check to make sure the name you want is available. You can do this easily by using an online service or checking with your local secretary of state's office.
Be creative! With so many corporations out there these days, it's important to have a name that sets yours apart from the crowd and makes customers take notice.
By following these simple tips, you'll be able to choose a name for your corporation that will help your business succeed!
The state or country of incorporation.
The names and addresses of the incorporators.
The corporation's registered agent.
If you're incorporating a business in the US, you'll need to designate a registered agent. You can choose to act as your registered agent, or you can hire a professional registered agent service. either way, make sure you understand the requirements of your state so that you can comply with the law.
A corporation's registered agent is an individual or company that is designated to receive legal and tax documents on behalf of the corporation. The registered agent's contact information is publicly available, so this person or company is responsible for receiving and forwarding important documents to the corporation.
The purpose of the corporation. This must be stated in general terms and cannot be overly specific.
The duration of the corporation. This can either be perpetual (meaning it has no expiration date) or it can be for a specific period.
The authorized share structure of the corporation. This indicates the number of shares that will be issued and the par value of each share.
The names and addresses of the directors.
Any other provisions that the incorporators wish to include. These could relate to corporate governance, shareholders' rights, or anything else that is important to the operation of the business.
When exploring funding options which is most important to you?
How to File Articles of Corporation
Once you've gathered all the information listed above, you're ready to start filling out your articles of corporation. The first step is to obtain the correct forms from your state's business division or website. In most cases, these forms can be downloaded directly from the internet.
Once you have the forms, it's time to start filling them out. This is a relatively straightforward process, but it's important to ensure that all of the information you provide is correct and up to date.
Once your forms are complete, you'll need to submit these documents along with the appropriate filing fee and any other necessary paperwork (such as a corporate resolution) directly to your state. Depending on your state's requirements, you may be able to file these documents in person, through the mail, or online.
Finally, once your articles have been accepted by your state government and processed successfully, you'll receive a Certificate of Incorporation or similar document that confirms the creation of your business entity. Congratulations–you've just taken a major step toward starting your own business!
In Conclusion
In conclusion, there are lots of different points that you ought to keep in mind when establishing your own firm. Firstly, it is important to consider the proper kind of corporation for your unique business needs. Next, be sure you incorporate appropriately and file with all the appropriate agencies and bureaus. And finally, make sure you find the right legal and accounting advice to help you navigate the often tricky waters of business ownership. With these final thoughts in mind, we wish you the best of luck as you embark on your exciting new business venture!
If you are looking for funding to start this new venture, you should also keep Progressive Business Capital in mind.  We offer several different funding options for businesses such as small business loans, invoice factoring, merchant cash advance, business line of credit, and fixed-rate loans.  If you are looking for funding using one of these options, please contact us at (800) 508-4532 or via email at [email protected]