ROAS (or return on ad spending) is a measure that shows how much revenue you are generating for every dollar spent on advertising. It measures how effective your advertising campaigns are at generating sales.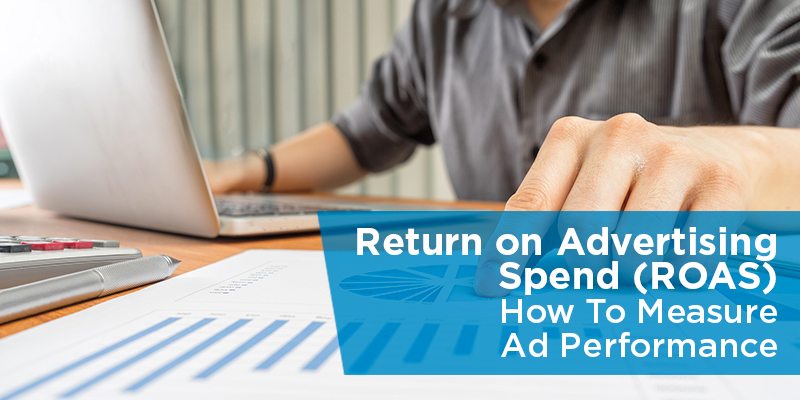 High ROAS is a sign that your campaigns have been very successful and are generating lots of sales for your eCommerce store. A low ROAS, on the other hand, means that your campaigns aren't performing as well as they should and needs to be improved.
Your ROAS can be affected by many factors, including the product type you are selling, the price of your product, your target audience demographics, and the channels that you use to reach them.
Do you want to calculate your ROAS? You're in the right place if so. We'll be showing you how to calculate ROAS using just a few steps.
How To Calculate ROAS
Let's now learn what ROAS means and how we can calculate it. It is easy to calculate ROAS.
ROAS = Revenue / Ad spend
Let's take, for example, that you generate $100 in revenue through your last ad campaign and that you spend $50 on that campaign. Your ROAS would then be $100/$50 or 2.0.
You now know how to calculate ROAS. To determine if your ROAS needs to be improved, you will need to understand what a good ROAS looks like.
What's a Good ROAS?
This question is common for business owners and marketers. If you don't see a return on your advertising investment (ROAS), why bother running ads?
This question is difficult to answer because the ideal ROAS for your business will differ depending on your goals and objectives. To ensure your campaigns are successful, here are some guidelines.
It is important to have realistic expectations about your ROAS. You're most likely to disappoint if you expect a 10x return for your advertising spending. You should aim for a 2-3x return.
Remember that your ROAS can fluctuate over time. You will have good and bad months. Don't be discouraged if your ROAS drops from one time to another.
Remember that ROAS is just one metric you should consider when assessing the success of your campaigns. Click-through rate (CTR), conversion rates, and cost per acquisition are all important.
Focusing on your ROAS will ensure that you have success with your online advertising campaigns. Be realistic about your expectations and track your progress over time.
We will be discussing tips to improve your ROAS before we get into the details. It is important not to confuse ROAS and ROI. Knowing the difference will help you avoid that.
When exploring funding options which is most important to you?
Differences in ROAS and ROI
There are many acronyms used in marketing and advertising. ROAS and ROI are two of the most commonly used (and often misunderstood) acronyms. What is the difference between ROI and ROAS?
ROAS is an acronym that stands for "return-on-ad spend" and measures how effective advertising is at generating revenue. You simply need to take your total advertising spend and divide it with your total revenue.
The ROI stands for "return-on-investment" and measures how much you make from your investment. You divide your total revenue by your total costs to calculate ROI.
ROAS is a measure of how effective your advertising has been in generating revenue. ROI is a measurement of how much profit you have made from your investment.
Simply put, ROAS measures how effective your ads perform, while ROI measures how profitable your overall business is.
While both ROAS and ROI are important metrics, they serve different purposes. Focus on increasing your ROAS if you want to optimize your advertising spend and get the best bang for your dollar. If you want your business to be profitable, focus on increasing your ROI.
Remember that ROAS and ROI should not be the only metrics you track. You can also track the number of other metrics to gain insight into your advertising and marketing efforts. ROAS and ROI are the two most common metrics that are often misunderstood. Understanding the differences between these metrics will help you track the success of your advertising and marketing campaigns more effectively.
It can be difficult to improve your ROAS, but it is essential if you are to grow your eCommerce business.
How to Increase Your ROAS
These are some tips to improve your ROAS.
Data can be used to inform your decisions
Data is crucial for understanding the performance of your advertising campaigns and identifying areas that can be improved. Track key metrics like impressions, clicks, and conversion rate.
Test different ad campaigns
You should not be afraid to try different advertising campaigns to find the best one for your eCommerce business. You can experiment with different messaging, offer types, and call-to-action buttons to find the right combination.
Quality over quantity
Focusing on quality leads is more important than increasing the number of leads. High-quality leads will convert more customers into customers. This will have a positive effect on your ROAS.
Optimize your website to convert
A website optimized for conversions will help you achieve a high ROAS. Your website should be easy to use, have strong calls to action, and feature product descriptions and photos that are relevant to your target audience.
Retarget your ads
Retargeting is a great way to increase your ROAS. Targeting ads to people who have visited your site or interacted with you will increase your chances of converting them into customers.
For eCommerce businesses to scale, it is important to improve your ROAS. These tips will help you ensure that your advertising campaigns are as efficient as possible and result in the sales growth you desire.
ROAS In Conclusion
While many eCommerce businesses have a budget set for marketing their products, to increase the number of ads and/or types of ads to increase ROAS they might need additional funding. Progressive Business Capital is a great choice if you're looking for funding options that will improve your ROAS.
We offer small business loans and merchant cash advances as well as invoice factoring loans, invoicing loans, lines of credit, and fixed-rate loans. Our team of experts can help you find the right solution for your business. Feel free to call at 800 508-4532 or email [email protected].